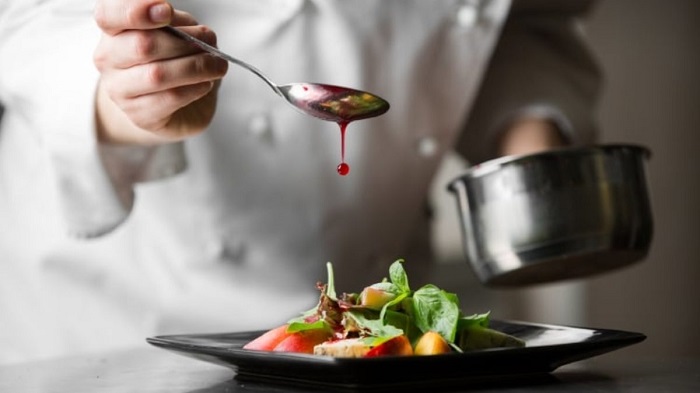 Innovative techniques and content
Stimulates critical thinking and creativity in the kitchen
Holistic vision: gastronomy, oenology, nutrition, culture, tourism and digital marketing
Visiting & Taste Seminars: gastronomic experiences and visits
Development of soft skills, allowing to broaden the networking network
The interest in gastronomy, which is now a global phenomenon, has grown exponentially in Portugal, becoming one of the strategic vectors for the development and affirmation of the territory and national tourism. Both destinations and tourism companies are aware of the importance of gastronomy to diversify tourism and stimulate local, regional, and national economic development. Gastronomic tourism includes, in its essence, cultural, ethical, and sustainable values, based on the territory, the landscape, the sea, local culture, local products and authenticity. This course presents an integrated proposal in these current and attractive tourism contexts, placing innovation, entrepreneurship, sustainability, local development, and cultural and heritage values linked to gastronomy as fundamental concepts. The Short Master has a highly specialised and recognised teaching staff, namely in the areas of gastronomic innovation, gastronomic culture, wine and gastronomy, nutrition, tourism and finally in the area of marketing and digital communication aimed at the gastronomic sector. At the same time, the course has strategic and recognised partners in different areas. The Short Master is an essentially practical course that will take place in the pedagogical kitchen of Universidade Portucalense and in the classroom, using study visits to different places, namely hotel spaces or markets, promoting the essence of the course - experience and knowledge.
This course offers a holistic view of gastronomy and has been designed to provide participants with technical and innovative skills in the areas of gastronomy. Through practical application, participants will have access to excellent learning with a solid approach to concepts in culture, marketing, gastronomy, oenology, sustainability, and nutrition. At the end of the course participants will have developed their critical and creative sense having acquired essentially technical skills as well as innovative approaches in gastronomy in the face of constant consumer changes. The importance of product quality as a response to consumer demand and changing behaviour will enable participants to find new solutions. Access to the Pedagogical Kitchen of Universidade Portucalense, as well as the study visits that will be carried out throughout the course, will allow the participant to be an integral part of the confection of all products accompanied by the best professionals in the area.
Professionals who want to improve their technical skills, enabling professional development.
Professionals who want to start in the gastronomy sector.
Professionals linked to the catering sector, hotels or entrepreneurs in tourism, hospitality and other related areas who wish to deepen the professionalisation of their service or create their own company.
It is also aimed at training other audiences, such as foodies, journalists, or potential investors in the sector.
Curious and gastronomy lovers who want to enrich their kitchen practices and techniques.
Access to recent culinary and technical innovations;
Raise awareness of sustainability issues by allowing the use of quality products;
Stimulate creativity in the kitchen;
Holistic vision of the sector through the acquisition of knowledge of nutrition, marketing, oenology, culture;
Encourage practice through practical classes. Participants will practice the knowledge acquired throughout the course with the best professionals in the field;
Allow access to different gastronomic experiences through study visits;
Allows to develop soft skills and broaden the networking area.
Academic Period:
8 January to 31 July 2024
Monday and Tuesday 6.30pm to 9.30pm.
Exceptionally taste seminars and study visits may take place outside these times, although any other arrangements are subject to prior arrangement with students.
Diploma or Certificate Awarded
Diploma of Short Master in Gastronomy confers 15 ECTS: to obtain the 15 ECTS it is necessary to pass all the curricular units and deliver the final project.
Certificate of attendance of Short Master in Gastronomy.
Certificate of attendance by curricular units.
Post-Graduate and Advanced Educational Offers
Scientific Area

ECTS
Compulsory
ECTS
Optional

Hospitality and Restaurants
Study Plan 2022/2023

ECTS

Hours

Culinary and food technology

Gastronomic culture and heritage

Marketing and digital communication

Environmental sustainability
* Visiting & Taste Seminar :
All Curricular Units end with a Visiting & Taste Seminar that can take place in the Pedagogical Kitchen of Portucalense University, in a classroom or can be an external view (restaurant, market or sector fair).
In a direct relationship with the DTHC/ Department of Tourism, Heritage and Culture, REMIT/ Research on Economics, Management and Information Technologies based on a multidisciplinary and interdisciplinary perspective aims to respond to social challenges through a holistic approach involving a wide range of scientific areas such as Economics, Management, Science, Technology, Tourism, Heritage and Culture. Based on the production of advanced scientific knowledge, REMIT has a special focus on its application to the resolution of real issues and challenges, under two dimensions:
the understanding of the local, national and international environment;
the development of activities oriented towards professional practice, namely in the business world.
Early Bird: 10% discount on tuition fee until 29 September 2023
Specific Conditions for Admission
Professionals in the field
Graduates in different areas
Participants demonstrating expertise in the area
1st Intake: 20 June to 29 September 2023
2nd Intake: 30 September to 20 December 2023