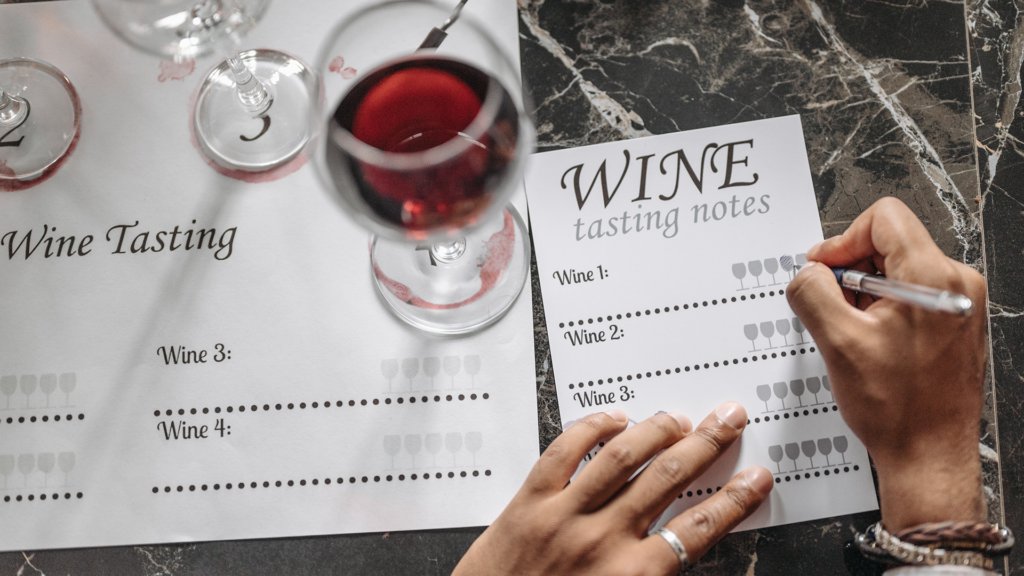 Access to innovative techniques and content
Global market insight into the wine sector
Holistic view: from market to consumer
Experience Seminar: wine tastings and external visits
Development of soft skills, allowing to broaden the networking network
The Short Master in Wine Sommelier and Global Wine Market aims to specialize wine professionals in business, planning and organization of wines in marketing, hotel and restaurant contexts, in order to ensure the management of wine procurement and storage, perform wine services, and prepare wine lists, establishing a close relationship with the consumer, advising them on product choice. The contexts are global, in which the internationalization of this product imposes a strong dynamic in our national economy.
It is in this context that the Short Master in Wine Sommelier and Global Wine Market appears, which intends to specialize professionals in the wine market and guide new investors in the area. Subjects related to the different tasks linked to wines are exposed, from production to commercialization, always taking into account a guided and personalized choice.
This Short Master has a study plan integrated by 8 modules, which counts on the dedication of excellent professionals, very knowledgeable about wines and their business, who, module by module, offer us a formative program full of experience.
The partner entities will be fundamental for us to create a connection in loco, where learning is experienced. Visits, tastings, and seminars provide direct contact with the workings of the vineyard, wine production, marketing, and tasting.
In this specialization course, wine is also understood to be a resource of local and regional material and immaterial heritage, with strong implication in the construction of the natural and cultural landscapes of places. In the Department of Tourism, Heritage and Culture, we believe that the culture and history of places make the difference when it comes to raising the quality of a product.
In order to understand the importance of this resource as a landscape structurer, we have developed a cultural program that will accompany the training and will allow you to feel and live experiences per se.
The valorization of professionals in the area of wine specialization becomes essential to create more opportunities for sales and growth of companies.
The projection of the best prepared professionals in this area with more skills allows for career advancement or the development of their own business.
Access to an essentially practical course that brings together a faculty composed of recognized professionals in different areas related to the wine sector will allow participants to acquire skills that will make them competitive and innovative. At the same time it will be an excellent opportunity to expand your network / promote networking.
Professionals linked to the wine industry, catering or hospitality, who wish to deepen their knowledge;
Entrepreneurs who wish to invest in the professionalization of their service;
Professionals who are beginning their functions in the sector.
Acquiring knowledge based on the world of wines at national and international level in order to develop appropriate strategies for consumer advice.
To understand the importance and specificities of the wine regions, as well as the terminology and culture associated with wines.
Acquiring knowledge about viticulture and oenology, from the production process of the vineyard to bottling.
Develop marketing strategies, promotion and marketing of wines, having contact with some cases of success.
To understand the importance of the harmonization of wines and gastronomy, through the culinary experiences and the mechanisms of tasting.
Understand the specific characteristics of the Wine Tourism, as a vehicle promoter of the regions and the privileged instrument of distribution of products and services.
Teaching Period:
November 6, 2023 to May 7, 2024
Monday and Tuesday, 06:30 PM to 09:30 PM
Exceptionally some Experience Seminars and study visits may take place outside this schedule, although any other scheduling is subject to prior agreement with the students.
Diploma or Certificate Awarded
Certificate: Specialization in Sommelier and Global Wine Business
Frequency Curricular Units
Post-Graduate and Advanced Educational Offers
Study Plan 2023/2024

Scientific Area

ECTS

TP

LP

THC

Storage management and wine services

Wine markets: commercialization and marketing

Heritage and wine tourism

Viticulture and winemaking technology: production of the vineyard to bottling
HR- Hospitality and Restaurants; TP – theoretical-practical; PL – Practical laboratories; THC – Total hours of contact
Modules Sequence and Workload*
Wines in the World | João Carvalho
Portuguese Wine Regions  | Agostinho Peixoto
Wine Markets: Commercialization and Marketing  | José João Santos
Viticulture and Oenological Technology  | Carlos Magalhães and Mário Silva
Enogastronomy  | Carlos Magalhães and Renato Cunha
Consumer Counseling  | Paula Pereira and Luís Rocha
Management and Storage  | Victor Pinho
Heritage and Wine Tourism  | Isabel Freitas and João Marinho Falcão
Experience Seminar*
Total workload: 155h | 16 ECTS
* All Modules end with an Experience Seminar that can be pairing tastings, wine tastings, visits to Fairs, visits to Quintas or other places that contribute to the acquisition of skills and professional development of the participants.
Early Bird: 10% on tuition fee until September 29

Specific Conditions for Admission
Professionals in the area.
University degree in different areas.
1st Phase: 15th July to 29th September | Early Bird: 10% tuition fee deduction
2nd Phase: 30 September to 27 October