Projects for the beginning of the academic year
To support and care for the families of children in hospital treatment, with their comfort and well-being.

Projects throughout the academic year
Allied Volunteers works as a volunteer platform that helps the integration of the refugee population in Portugal.
What help is needed?
Lift tickets and assistance to places such as social security, job centres, schools etc.
English and Portuguese classes for children and adults.
Develop entertainment activities for children (painting, games…).
Organize and distribute donations.
Helping to prepare and organise new activities for children and adults (e.g. vegetable gardens).
The centre is located in the Cristo Rei Seminary in Gaia, near the Gaia train station.
At the moment the centre is hosting more than 60 Ukrainians, 20 of which  are children.
It fights hunger, poverty and social exclusion on a daily basis.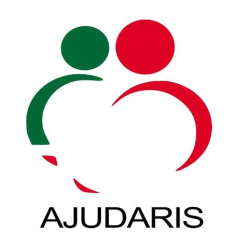 Carrying out CED (Capture, Sterilise and Return) programmes in colonies and packs of wild animals (which do not appreciate human contact), supporting people in need to sterilise their pets and community animals protected by them, and raising the awareness of the general population on the need to sterilise their domestic animals, be they male or female.
SOCIALIS is a Social Solidarity Association, created in 2001, with the objective of promoting and guiding young people and their families in their personal and social integration and enhancement. Socialis is developing a set of social responses, namely: the CATL – Free Time Activity Centre, the CAV – Life Support Centre and the CLAIM – Local Centre for Support to Migrant Integration.
The Association develops social intervention projects in the territory of Bonfim, Porto, with the goal of empowering children and their families who are in a situation of socio-economic vulnerability. The project My Place in the World develops a personalized work at the level of the child/youth with the ultimate goal of providing answers to their specific needs, accompanying their educational, social and family process until their integration into active life. Translated with www.DeepL.com/Translator (free version)