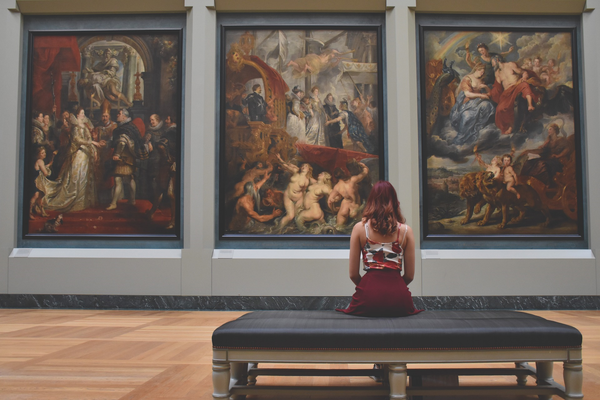 Course in hybrid teaching modality. This applied training proposal aims to be differentiating, considering that the active participation of actors with training in theatre, or performers and artists with training in dance expressions, visual arts or literature, are still little applied in the professional field and in museum and heritage spaces. These areas of cultural knowledge are essential in the mediation between museums and heritage and the public, in their multidiversity and multiculturalism and in the creation of unprecedented initiatives with echoes in the leisure and tourism industries. It is expected that the disciplinary crossing of arts and culture (in general) and its reflection in museological practices and expressive action in heritage spaces, will result in a greater approximation between all culture professionals, and in particular, in a greater collaboration between entities in the same area of action and other related ones.
This applied training contributes to the recognition of the culture professional in the light of the recently approved Statute of Culture Professionals that came into force on 1 January 2022 (Decree-Law no. 105/2021, 29 November), and allows, through Ordinance no. 13-A/2022, to establish a challenge of crossing areas of conceptual knowledge with empirical and more experimental knowledge. These formative sessions may, in a first stage, work as a priority in this working methodology in culture. Cultural entities have held seminars and workshops with cultural intervention in museums and in heritage spaces classified and/or in the process of classification, but there is still no training that thinks these spaces as stages of the mediating action of actors, dancers, writers, musicians, among other creative and communicators.
Development of competencies in intervention areas related to museums and companies with social concerns in the human, labour and production sectors that intend to valorise their human capital. 
The objectives of this training are:
Know various body and voice techniques used in some areas of the arts such as theatre and voice, combined with scenography and work in the museum space
Acquire skills in choreography (dance work / movement and improvisation) and assess their importance within the museum, in mediation and contact with the public
Know the possibilities of a cultural programming in the museum and in heritage spaces thought on the basis of applied dynamics of the arts in all artistic fields
School Period:
March 20, 2023 to April 17, 2023
Diploma or Certificate Awarded
Certificate of attendance of the Applied Training - Master Classes in Museum Performance.
Post-Graduate and Advanced Educational Offers
Study Plan 2022/2023

contact hours

Master Classes on Museum Performance
Study Plan
2022/23
contact
hours

Master Classes on Museum Performance